Federal Motor Carrier Safety Admin new (2012) mobile phone use regulations

The Big-Rig MagMount complies with FMCSA regs


They require:


1.

Use the hands-free feature. To comply, a driver must have his or her mobile telephone

located where he or she is able to initiate, answer, or terminate a call by

touching a single button. The driver must be in the seated driving position and properly restrained by a seat belt. Drivers are not

in compliance if they unsafely reach for a mobile phone, even if they intend to use the hands-free function.




2. The mobile telephone must be within close enough proximity that it is operable while the driver is restrained by properly installed and adjusted seat belts.




3.

Use an earpiece or the speaker phone function.






4. Use

voice-activated dialing.



--------as below-------
Powered by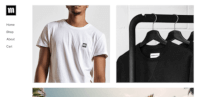 Create your own unique website with customizable templates.